Will my PayNow be active if I don't use it for a period of time?
Once you receive your PayNow QR Code and VPA details, it will be deactivated if there is no PayNow activity after 6 months.
If this happens, please discard any previous PayNow QR code and VPA details, as they will no longer be valid.

If you'd like to reactivate your PayNow details, you can do so anytime. Simply request it again in-app by clicking "PayNow details" under Receive section.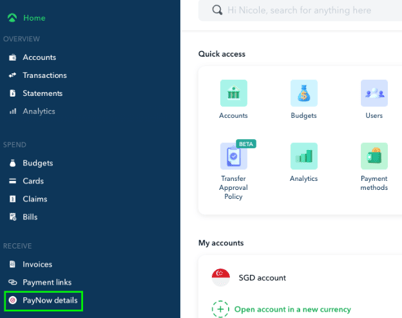 A new set of QR Code and VPA details will be provided. We've also included a guide to assist you with activating your PayNow feature.
Questions? Reach out in the chat at the bottom right corner of the screen.
---
Suggestions? Let us know here.