How to request a feature from Aspire?
We LOVE feedback and always appreciate customer feature requests
If you have a product or feature request please share them here.
By filling out our Request a Feature, it will share with us what our customers really want.

Don't have a specific feature but want to see what others are saying so you can upvote and help prioritise a feature; you can also do that here too!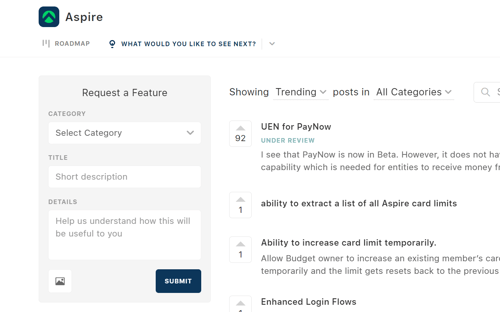 Questions? Please let us know here or chat with us during business hours (Mon - Fri, 9AM - 5.30PM SGT) by clicking on the green chat bubble on the lower right-hand side.