You can easily register for an account by clicking here.
Registration with Aspire takes less than 10 minutes and follows 3 steps:
Fill in the director details;
Fill in your business details; and
Verify your identity with a Selfie or with MyInfo.
What you need
In the simplest case, you will need:
Your name and ID number
Your email and mobile (verified with an OTP)
A picture of your identification document (national ID or passport)
A live selfie (taken with your phone or computer camera during the registration process)
If you already have a business - your business name, UEN, entity type, size (estimated turnover and # employees), and a description of your business activity or the address of your website
Once registered, you will hear from us within 1-3 business days.
We may contact you for more information
If your company has corporate shareholders with more than 25% ordinary shares, we will request their shareholding certificate. This document should show the % ownership and identity of the shareholders (Full name, Unique Identification Number, Nationality, Address).
Examples of documents accepted as certificate of shareholding are:
Certificates of incumbency
Certificates of incorporation/registration
Certified true copies of the shareholding structure, certified by a notary public
For exact details about all document requirements, please check this FAQ.
For Singapore applications, integrating with MyInfo will save you a couple of minutes
Register here and select 'MyInfo Registration'. Please note that you will need a SingPass account (apply here) and a CorpPass account for your business with MyInfo authorised.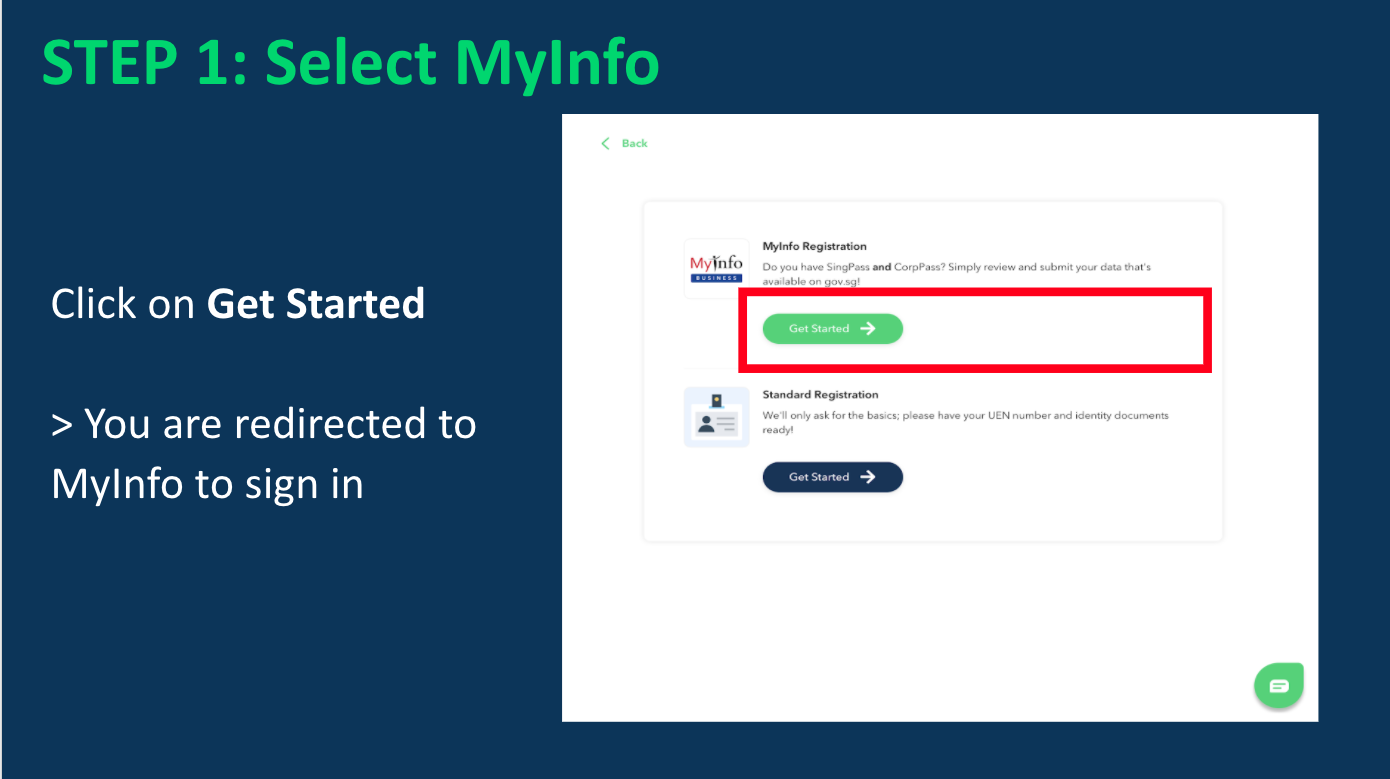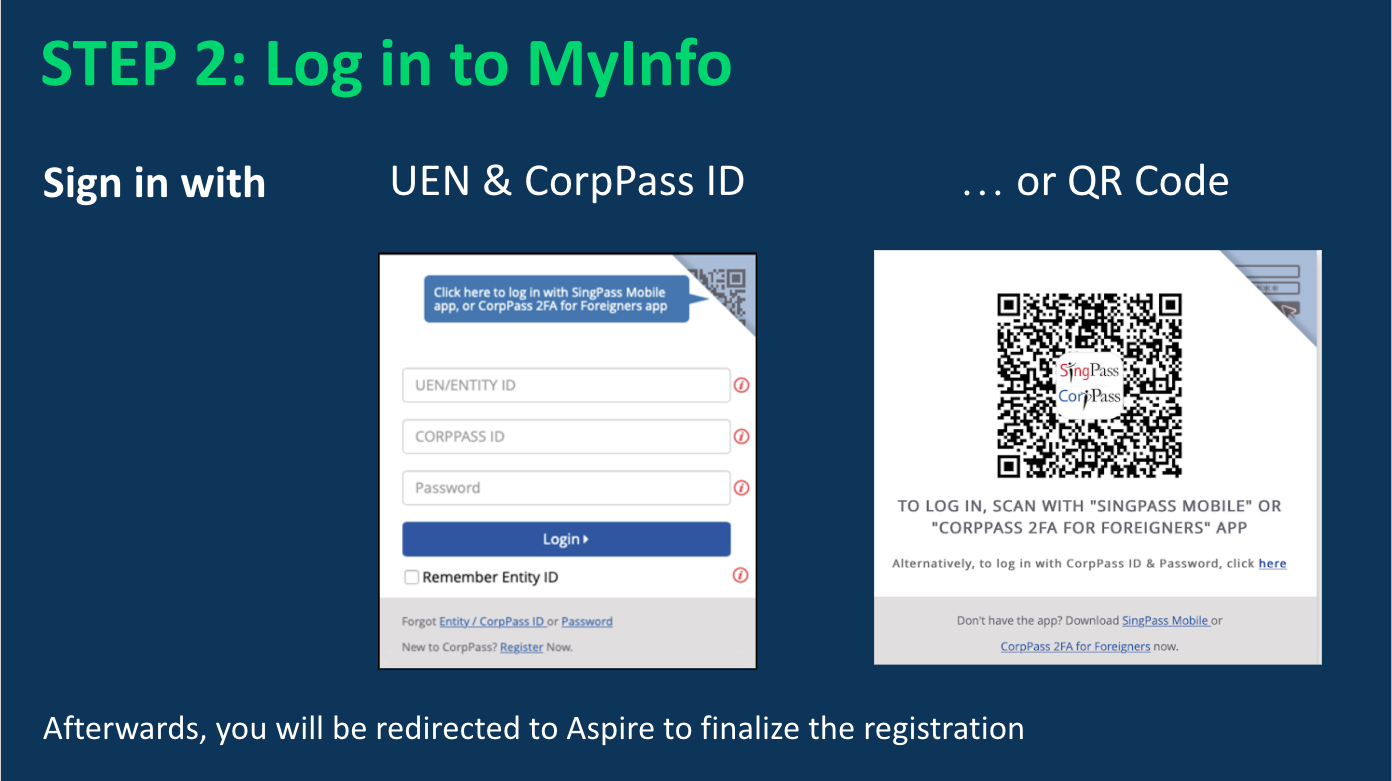 Questions? Please let us know here or chat with us during business hours (Mon - Fri, 9AM - 5.30PM SGT) by clicking on the green chat bubble on the lower right-hand side.