Where do I find my Account number and details on my SGD Account?
To find your account details for your SGD Account simply follow the steps below:
Log into your account
Click on SGD Account and you will be brought to your SGD Account Details


To see your Local Account details click on See Local details >
To see your SWIFT (International) Account details click on See SWIFT details >
When you click on either pop up will appear and show you your account details
You can share these details by clicking on Share details. Here you have the option to download an official letter or copy the payment details
You can also see your account details where it says account details, as shown below. However we do recommend you click on the full set of details, as above, so you have the correct and full information.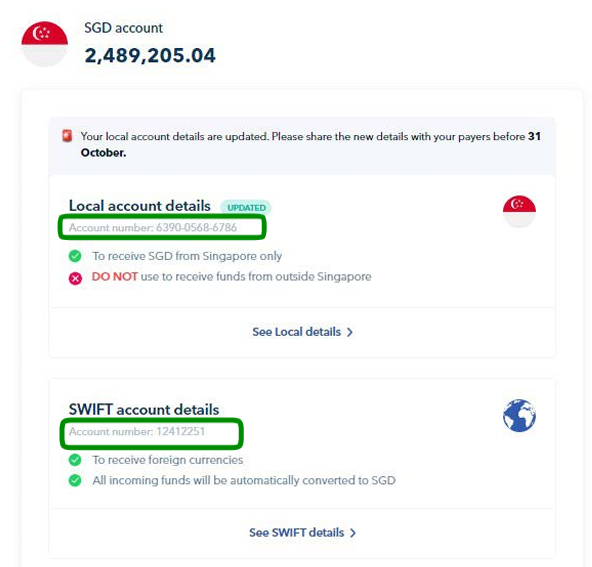 The below video also helps to explain more on your SGD Account:
Questions? Please let us know here or chat with us during business hours (Mon - Fri, 9AM - 5.30PM SGT) by clicking on the green chat bubble on the lower right-hand side.