What currency can I submit a claim in?
Claims can be submitted in over 60 different currencies!
When you submit a claim, you can select the expense amount and click on the currency of your choice.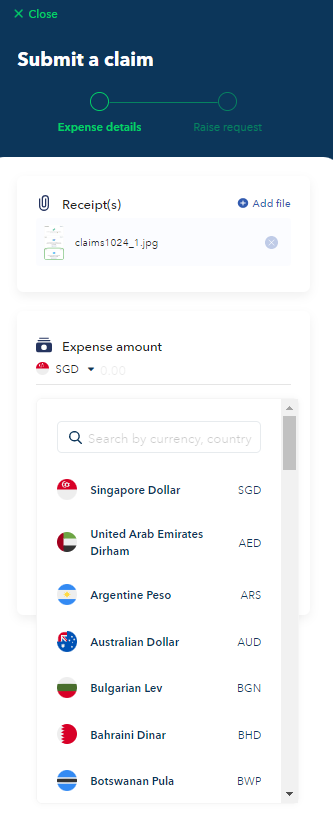 If the currency you require is not here, please reach out to our support team.
Questions? Please let us know here or chat with us during business hours (Mon - Fri, 9.30 AM - 6:30 PM SGT) by clicking on the green chat bubble on the lower right-hand side.