How to integrate PayPal with your USD Account
You can integrate PayPal with your Aspire USD Account!
To receive payouts from your PayPal Account in USD, you can link your Local USD Account. Ensure you are using the Local USD Account details as shown below, not your USD Swift Account Details.

Integration with PayPal to your Local USD Account is done inside the PayPal Platform under "Link a Bank".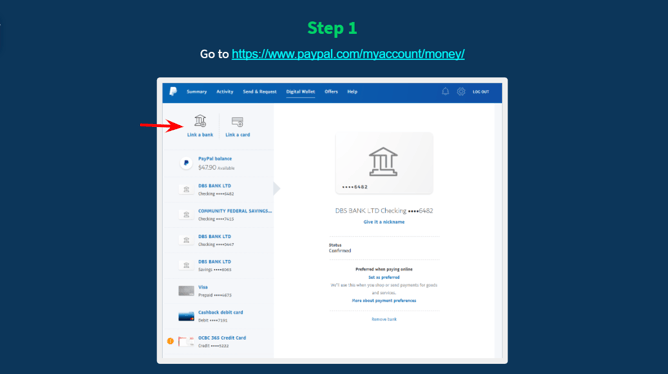 Questions? Please let us know here or chat with us during business hours (Mon - Fri, 9AM - 5.30PM SGT) by clicking on the green chat bubble on the lower right-hand side.