Managing your USD Account
How do I send/receive funds locally in the United States?
If you have a USD Business Account with us, you can send & receive funds locally, for free within the United States
To make or receive a transaction you will need to use your Local Account Details on your USD Account.
Watch this quick video below on how to make a Local Transfer within the United States.
Local transfers, within the US are through ACH or ABA/Fedwire are free. See our articles here on fees associated to your USD Account.
Need to send your USD Bank details to someone?
When sending locally make sure you send your Local Account Details like below, not your SWIFT. If you send your SWIFT you will be charged fees.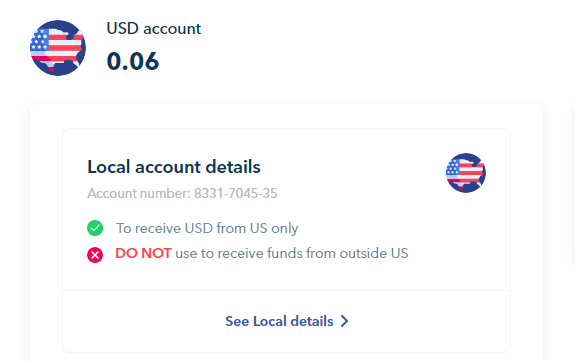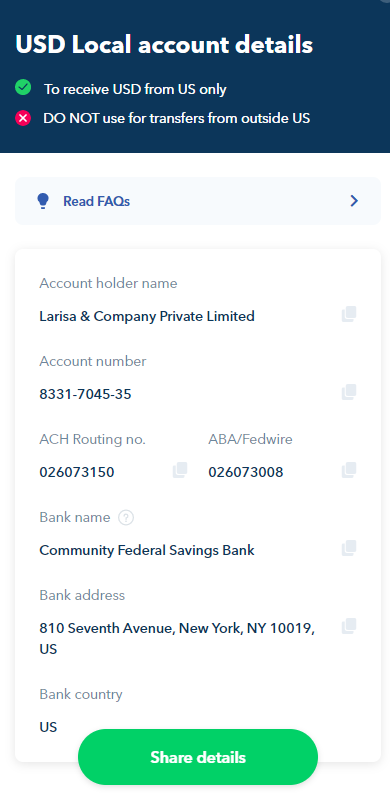 💡Remember, you have two account numbers and details. Local account details (for local transfers) and SWIFT Accounts details (outside of the US).
Questions? Reach out in the chat at the bottom right corner of the screen.
---
Suggestions? Let us know here.