How do I create a payment link on my IDR Account
For a step by step guide on how to create a payment link on your IDR Account, please watch the video below.
When you customer clicks on the link, this is what they will see: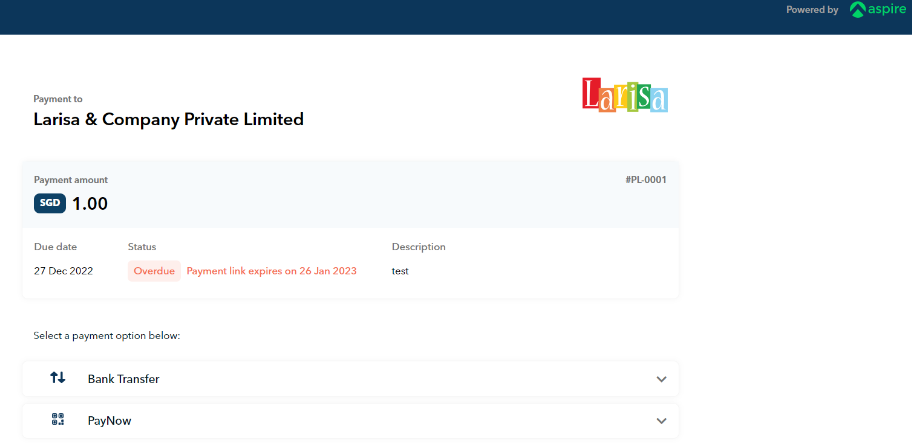 Who the payment is to, the amount and the option to select their preferred payment method.
For more information you can also read Can I send a link to request payment?
At this stage, we are unable to offer card payment options to your customers. This is something we are working on and hope to implement during 2023.
Questions? Please let us know here or chat with us during business hours (Mon - Fri, 9.30 AM - 6:30 PM SGT) by clicking on the green chat bubble on the lower right-hand side.