How do I change the name on my Aspire Card?
Any Admin user can change the name and purpose of an Aspire Virtual Card.
Want to change the name of your card or an employee's card? Or do you want to change the purpose of that card now that your business needs have changed?
Follow these steps to edit the name of a virtual card:
Click on Cards on the left-hand side, under Spend
Click on the card you would like to edit
Scroll down to All card details 🔽
Click on edit
Scroll down to Overview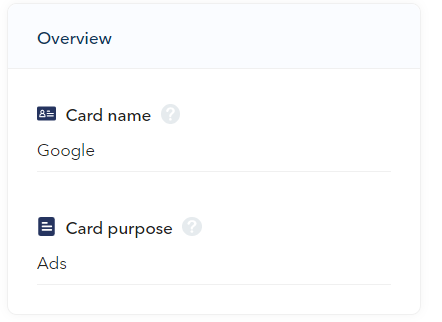 6. Change the card name or card purpose
7. Click save changes.
Your saved changes will be activated immediately.
Questions? Please let us know here or chat with us during business hours (Mon - Fri, 9.30 AM - 6:30 PM SGT) by clicking on the green chat bubble on the lower right-hand side.