How do I approve a Bills transfer?
Once a Bill has been submitted for approval, users who can approve the invoice payment will receive a notification.
We have placed the steps below on how to review and approve bills:
Click "Bills" under "Spend" section

Select the bill you want to review and approve with a "Pending review" status

Click "Edit" on the upper part of the screen should you need to update any information. Once you're done modifying, click "Continue" then "Submit".
Note: For SWIFT transfers, you can also update whether you'll pay for the transfer's intermediary SWIFT fee or not.


After the review, you can either "Reject" and then place the rejection reason or "Approve" to proceed with the payment approval
If you're an Admin or Finance with transfer rights, you can click on "Approve transfer" to trigger a payment on the invoice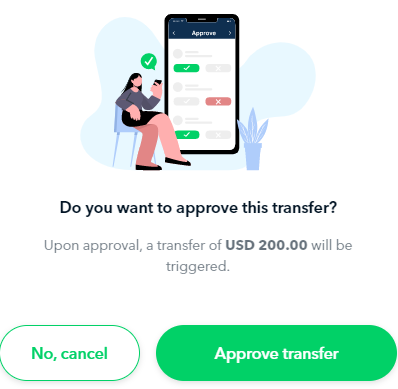 Note! If you have set an Approval Policy for your account, you would need to wait for certain approvers to approve and trigger the payment for the bill.
Questions? Reach out in the chat at the bottom right corner of the screen.
---
Suggestions? Let us know here.