To change your Business details
(Company name, address, directorship, shareholding):
If your company's name, address, directorship, or shareholding has changed, please send us an email. We will update it for you.
To the extent possible, please provide us with any supporting document for the change. For example, for company name, address or shareholding changes, please provide us with your updated certificate of incorporation or ACRA Bizfile.
Please note that for security reasons:
Aspire will call you personally to confirm your identity before making any change
Only Directors can request account changes
Please refer the following video if you want to change your Business details:
To change your Personal details (email and phone number):
1. Click on the tab and search "Personal Details".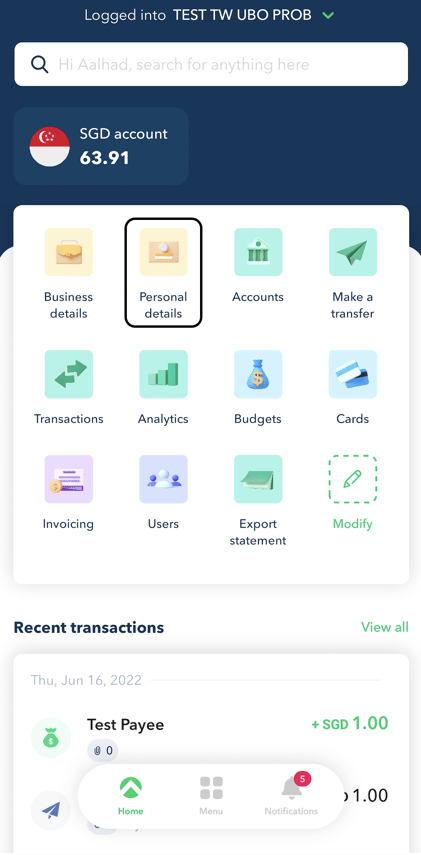 2. Click on the "Update" button of the item you want to change.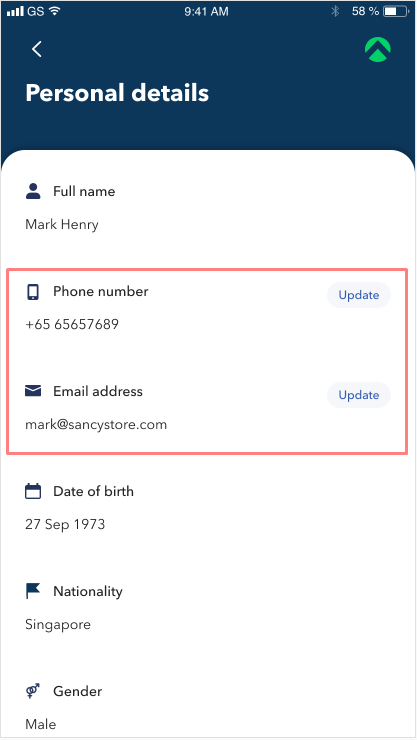 3. Perform the PIN & OTP security checks (if you are using your mobile device and have biometric verification set up, you may use biometric scans instead of PIN).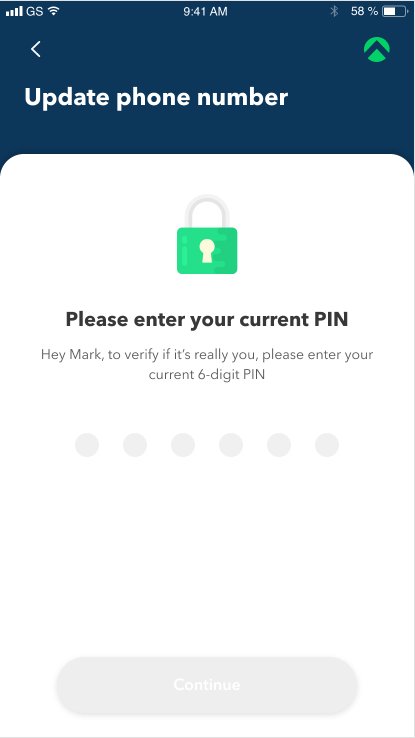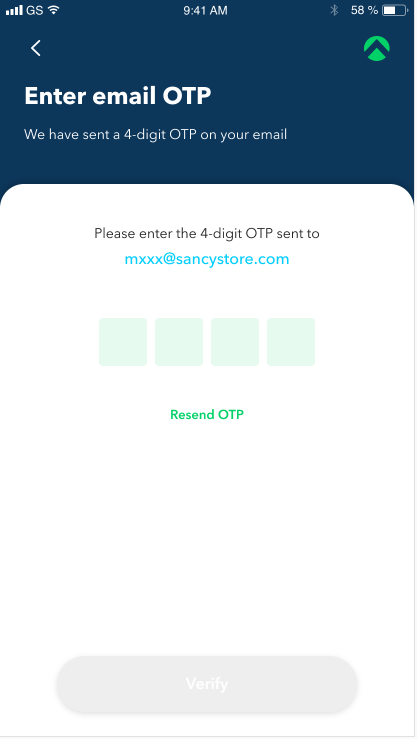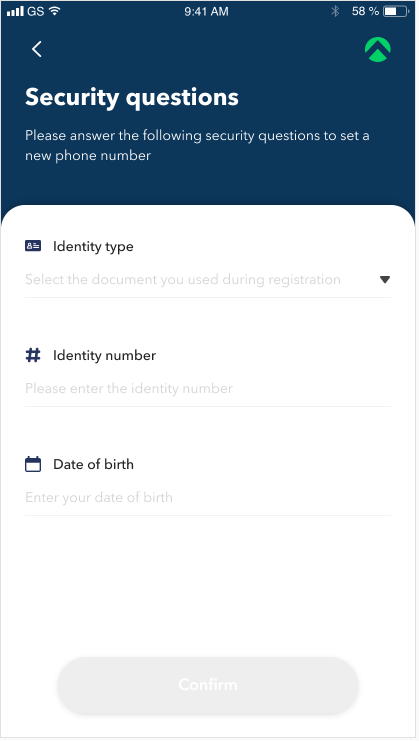 4. Proceed to enter and verify your new phone number or email address.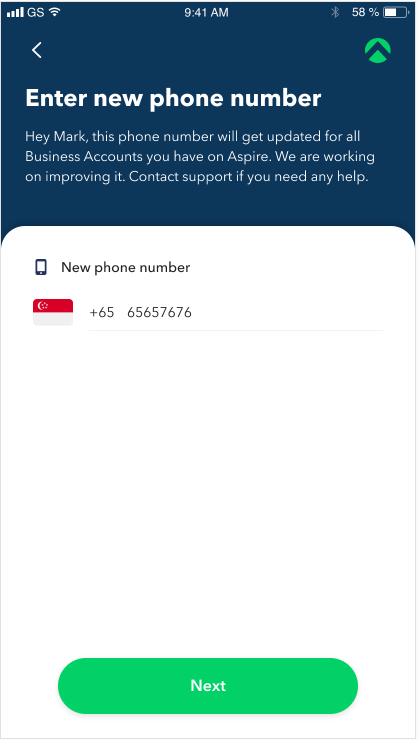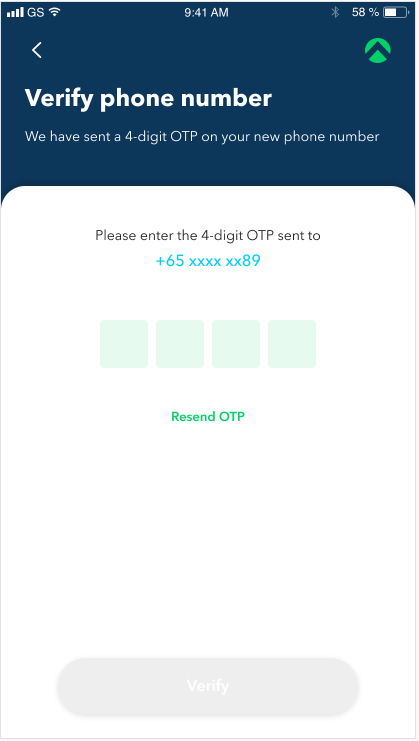 Need to change your details? Please let us know here and we will call you back for an identity check.