How can I pay CPF to my employees?
At this time, Aspire does not support the payment of employee CPF contributions, but we are working to enable this.
We suggest you upvote this feature via this link to get the latest updates about it from our Product Managers directly.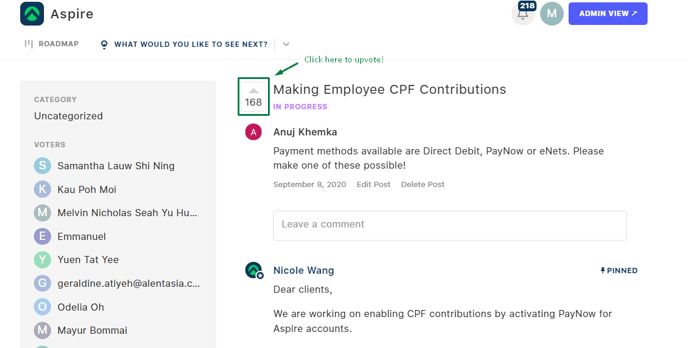 In the meantime, you can pay for your employee CPF contributions via your personal bank account (DBS, OCBC, UOB, Citibank, Standard Chartered Bank) using the eNETS payment method on the CPF e-submit portal.
Questions? Please let us know here or chat with us during business hours (Mon - Fri, 9AM - 5.30PM SGT) by clicking on the green chat bubble on the lower right-hand side.