How can I integrate my Aspire Account with NetSuite?
You can connect your account with NetSuite directly in-app at the click of a button. Please click on this link and setup the connection between Aspire and NetSuite.
You can also check these screenshots on how to sync your Aspire account with NetSuite: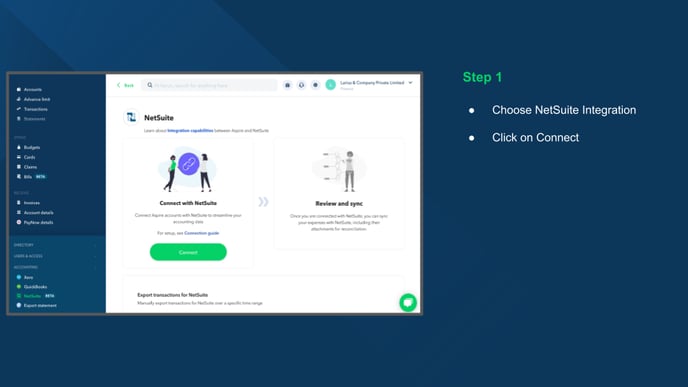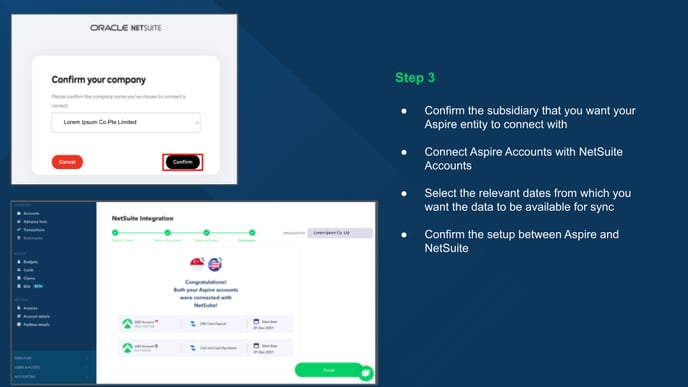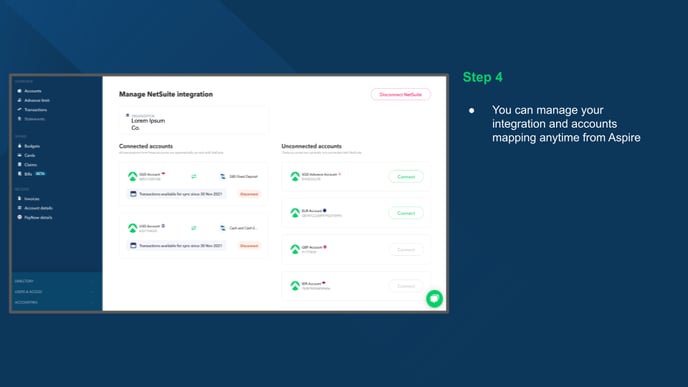 You can integrate multiple Aspire entities to the same NetSuite account. Just make sure that you select relevant subsidiary when connecting your Aspire entity. eg, if you have an SGD entity on Aspire, then make sure to connect with an SGD subsidiary on NetSuite.