Managing your USD Account
How can I get an Account Statement for my DBS USD Account?
DBS USD Account statements are only generated upon the client's request via the Account Statement Request form.
Note! Account statements generated will not show your virtual account number.
They will reflect your company's name, address, details of each transaction, and balances: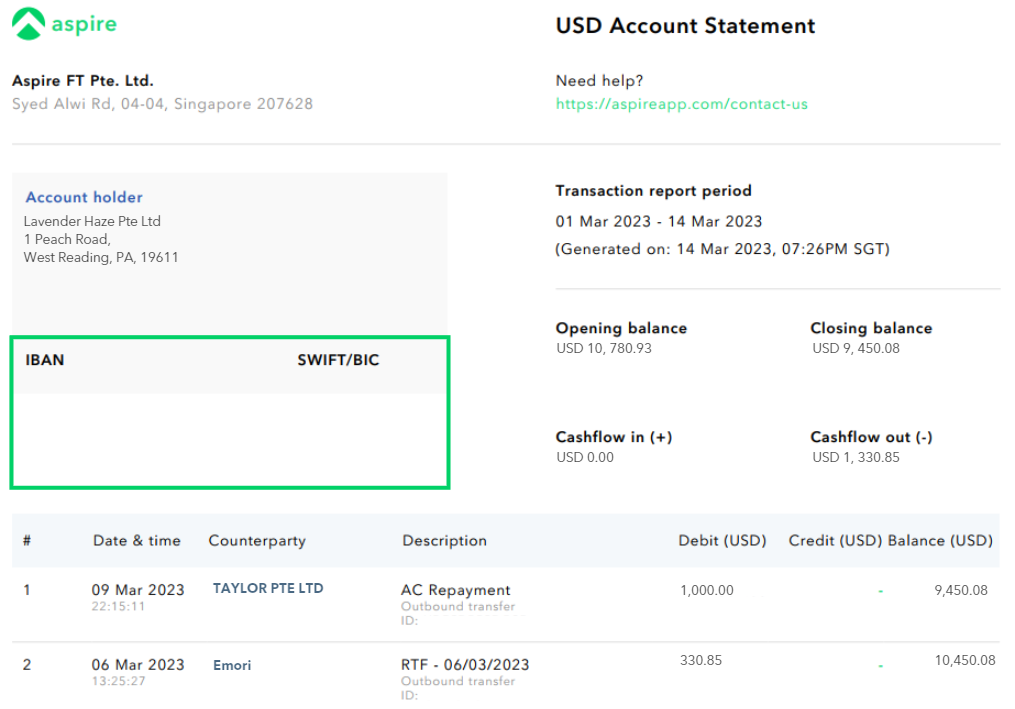 Need clarity on DBS USD Account? Please complete this form "Submit a Query" to submit your interest in DBS USD Account, or any further queries.
Questions? Please let us know here or chat with us during business hours (Mon - Fri, 9AM - 5.30PM SGT) by clicking on the green chat bubble on the lower right-hand side.