How can I add new users to my Aspire account?
Admin users can invite one or more users in one go!
Watch our video guide or follow the steps towards the end of this page:
Step-by-step guide:
Navigate to "Users and Access" on the lower left and click "Users"
Click on the 'New User' button on the upper right and enter the details & role of the new user.
If you need to add more, click "Add more" button to populate a new field.
If all is good, click "Send Invite", and you're done!


Take note:
If you're inviting an existing Aspire user, you need to place the email address registered to their current Aspire account.

An additional step is required if you invite a non-director to become an Admin of the account. We'll direct you to e-sign an authorization letter to invite the user.
You may also invite multiple users by uploading a CSV file.
Click the "Upload CSV" button
Click "Download template", then fill it up with the users' information
Upload the filled-up CSV form on the same page, then click "Add users" button.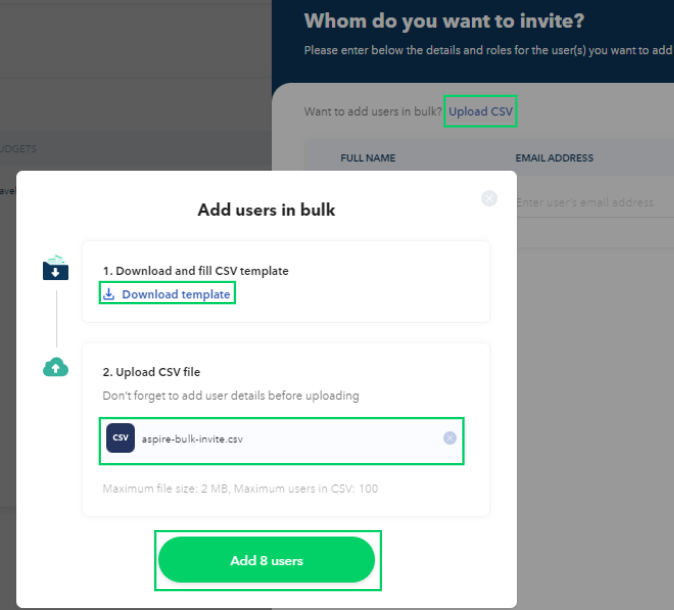 Want to learn more about the different roles before you proceed? Click here!
Questions? Reach out in the chat at the bottom right corner of the screen.
---
Suggestions? Let us know here.