Can I schedule payment for a future date?
You can select the date for payment using our Bills feature.
When you add a new bill for payment, you will be prompted to fill out particular information on your invoice for payment.
In the Transfer Information section, you can click on Schedule a payment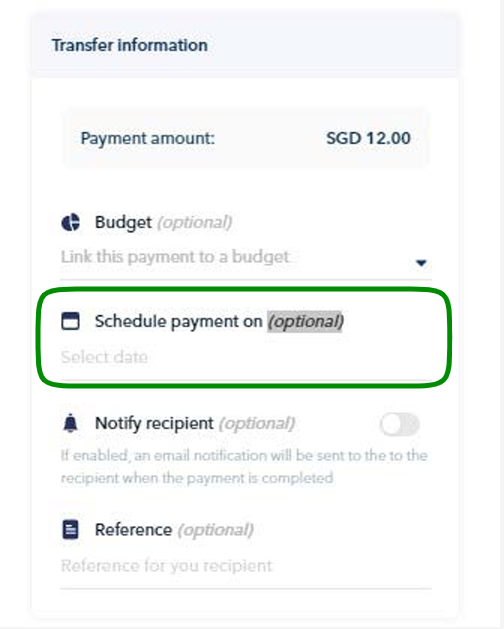 Note: Bill payments in USD cannot be scheduled for a later date.
If you send your bill via bills@aspireapp.com, payment requests will be set up for immediate payment upon your approval unless otherwise requested. Feel free to include instructions such as "schedule payment on due date", and we'll take care of it.
Questions? Please let us know here or chat with us during business hours (Mon - Fri, 9.30 AM - 6:30 PM SGT) by clicking on the green chat bubble on the lower right-hand side.